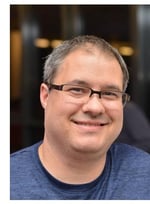 Learn about PPM with Josh Leone, the engineer responsible for technical innovation at Rego, in our latest podcast. As the former director of Clarity SWAT at Computer Associates (CA), Josh has an insider's take on the industry. In his down time you can find him coaching basketball, playing pinball, and supporting his community as they deal with devastating wildfires.
Also in this episode . . .
We're covering all this and more in Episode 7 of The PPM Podcast, available here.
The PPM Podcast is hosted by Steve Winchester and Camille Pack and produced by Michael Murdock. We hope you enjoy listening to this episode as much as we enjoyed making it!
Questions, comments, or a favorite project management movie? Shoot us an email at podcast@regoconsulting.com