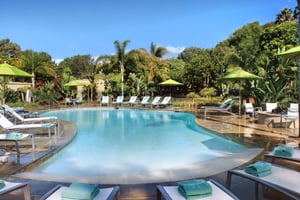 It's time for RegoUniversity! The Clarity PPM (CA PPM) and Agile knowledge-sharing event of the year is quickly approaching, and we know you're eager for the details. Whether you're just getting started or you're a Clarity expert, RegoU 2019 has hands-on training and great networking designed to engage you and help your organization this Sept 29 – Oct 4, 2019.
RegoUniversity 2019 takes place in beautiful San Diego on a private island with relaxing bungalow-style guestrooms, beach bonfires, and pontoon boats for sunset-watching. Early bird pricing is only $800 until July 1st.
If you're looking for help getting your budget approved, we've put together a justification letter you can download and revise as needed. It's also included at the bottom of this post for copying and pasting.

If your team is wondering . . .
How can we secure user adoption? How do we solidify executive sponsorship? What day-to-day support routines are necessary? How can we make sure we're collecting the right data?
RegoUniversity, will help you answer these questions and many more.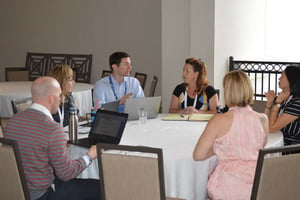 Each RegoU class is led by Rego expert guides who understand strategic PPM processes. They've worked in PMOs, managed and supported instances of PPM, and run large programs.
At Rego Consulting we've trained more than 400,000 people in Project and Portfolio Management and guided more than 600 organizations through their PPM journeys, including 40% of Fortune 100 companies and 60% of Fortune 20 companies. RegoUniversity is designed to provide you with a valuable learning and networking experience you can't get anywhere else.
This is all about education and networking, and so RegoU is non-salesy. Come and connect with industry experts from across the country and find out what makes RegoUniversity unlike any other PPM learning event.

We hope you'll join us this fall in San Diego for an incredible experience.
BUSINESS CASE—JUSTIFICATION LETTER FOR REGO UNIVERSITY
Subject: Rego University '19, San Diego, CA — Request to Attend
Event Date: Sept 29 – Oct 4, 2019
Tuition Fee: $800 ($300 early-bird savings)
Dear [insert name of manager],
I'd like to ask for your approval to attend RegoUniversity, Sept 29-Oct 2 at the Paradise Point Resort & Spa in San Diego, CA.
This is the single most attended Clarity PPM training, networking, and knowledge-sharing event of its kind, with over 200 PPM community members in attendance, representing 100+ companies, government agencies, and institutions. Clarity product experts and Agile and PMO/PPM thought leaders are on-hand to share best practices, new innovations, and offer hands-on training, while hosting over 75 empowering classes, labs, live-demos, one-on-one technical meetings, and round-table "birds of a feather" sessions.
The event offers 4 incredible days of best practice-based training on Administration, PPM Roadmaps, Jaspersoft Report Development and Business Intelligence, Power BI, GEL scripting, Portlets, Integration, Data Modeling, Project, Portfolio, Financial, Resource Management, and more. Here's the Class Schedule.
This is a great opportunity for me to enhance my technical skills and expand my expertise in Clarity, business analysis, and best practices in all the most significant PPM disciplines, as well as learn new ideas for improving our business processes.
Because this event is not-for-profit, Rego keeps the registration cost as low as possible. To provide a comparison, other education events of this duration typically cost over $3,600. Here is an approximate breakdown of conference costs:
<Insert your estimated expenses in the lines below. Travel costs vary and should reflect individual costs.>
Tuition - Registration Fee: $1,100
Early Bird discount pricing of $800 if registered prior to July 1st, 2019
Airfare:$____ <Add flight expenses to San Diego, CA).>
Transportation:$____ <Add transportation expense between the San Diego, CA airport and hotel (average cab trip from airport to hotel is $30).>
Meals: $____ All meals included, though you may want to supplement by $20/day
Hotel: $777 <Add hotel cost based on the options below; for the full conference, you would want to include at least a 3-night hotel stay. (Here is the link to reserve your room: RegoUniversity2019. This takes you to our room block with special prices for RegoU).
Paradise Point Resort & Spa (3 nights @ $259/night) = $777 (plus taxes & fees)

Total Investment: $___<Add estimated total.>
Thank you for your consideration. I hope you are as excited about this opportunity as I am.
[YOUR NAME]