For the second year in a row, Rego Consulting has been named the top global CA PPM reseller and, for the third consecutive year, the top reseller of Clarity PPM in North America. Rego continues to hold Computer Associates' (CA) Focus Partner status, a prestigious designation awarded to only a handful of companies.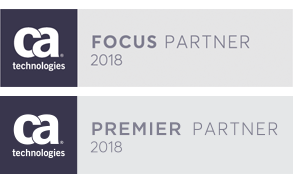 The news comes as we approach the first anniversary of CA's Advantage Partner Program, where Rego holds the top tier designation: Focus Partner. The Focus Parter status identifies Rego as a top performing partner across a variety of areas essential to Project, Portfolio, and Agile Management.
"We're excited to hold CA's top-tier partner designation," said Bob Schwartz, Vice President of Sales at Rego Consulting. "Achieving 175% of our PPM software target is testament to the unique value Rego delivers to our ever growing community of CA PPM and Agile Central reference clients."
"Surveys continue to show Rego customers trust us for pretty specific reasons," said Steve Winchester, Vice President of Marketing. "The most important is the quality of our Rego Guides—our expert practitioners—and another big win for clients is the expanded value they receive with regoXchange, our pre-built content library, which includes over 750 best practice assets for CA PPM."
For more information about the new CA Advantage Partner Program, click here.