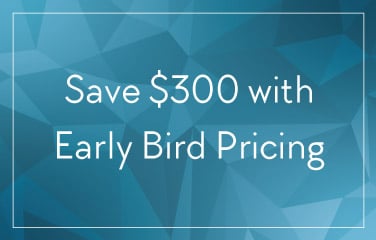 We're happy to announce RegoUniversity 2019 will be held Sept 29th - October 2nd at Paradise Point Resort & Spa, a private island off the coast of San Diego.
When you're not in Clarity PPM (CA PPM) sessions, relax in your bungalow-style guestroom, enjoy a bonfire on the beach, or hop aboard a pontoon boat to watch the sunset. Need more reasons to attend? Keep reading!
RegoU is the single most attended Clarity training, networking, and knowledge-sharing event of its kind, with over 200 PPM community members in attendance, representing 100+ companies, government agencies, and institutions. Clarity product experts and Agile and PMO/PPM thought leaders are on-hand to share best practices, new innovations, and offer hands-on training, while hosting over 75 empowering classes, labs, live-demos, one-on-one technical meetings, and round-table "birds of a feather" sessions.
Regardless of your skill level or area of focus, you'll find the right content to help you continue to shape Clarity to your process and vision in open labs and Functional, Technical, Governance, Jaspersoft, and Power BI courses.
Be the first to reserve your early bird spots for RegoUniversity, the Broadcom Clarity event of the year. Because this event is not-for-profit, Rego keeps the registration cost as low as possible. To provide a comparison, other education events of this duration typically cost over $3,600. Here's a breakdown of the costs:

Tuition - Registration Fee: $1,100
Early Bird discount pricing of $800 if registered prior to May 31, 2019.
Airfare:$____ Add flight expenses to San Diego, CA.
Transportation:$____ Add transportation expense between the San Diego, CA airport and hotel (average cab trip from airport to hotel is $30).
Meals: $____ All meals included, though you may want to supplement by $20/day.
Hotel: $777 Add hotel cost based on the options below; for the full conference, you would want to include at least a 3-night hotel stay. (Here is the link to reserve your room regoUniversity2019. This takes you to our room block with special prices for regoU.
Paradise Point Resort & Spa (3 nights @ $259/night) = $777 (plus taxes & fees)
Total Investment: $___ Add estimated total.

We've reduced the price to just $800 for early registration until May 31. There are plenty of direct flights to San Diego, and Paradise Point is only 15-minutes from San Diego International Airport. Free shuttle service provided.

Enjoy the opportunity to network with over 200 PPM peers, connect and build relationships with attendees from top organizations and prospective partners, and learn from the brightest PPM product/practitioner expert guides in the industry at RegoU 2019. We look forward to seeing you there!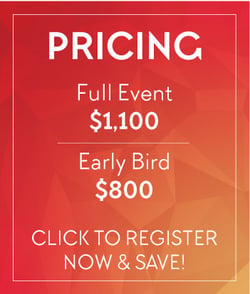 About Rego
Rego Guides have provided PPM and Agile services to 60% of Fortune 20 and 40% of Fortune 100 companies. Rego averages one Clarity upgrade every three days and has a 98% customer retention rate. As the #1 global reseller of Clarity, Rego is also the go-to partner for CA Agile Central (Rally).
Rego Consulting was named among the 30 Most Innovative Companies of 2018 and the Top 10 Project Management Solution Providers of both 2017 and 2018.
Rego is a founding member of the PPM Global Alliance.

Perks of Staying at The Resort
Enjoy the beauty of a private island.
Every Room has a Patio, with Ocean or Garden Views
20% Discount on Spa Services
Special Room Rate
Resort Fees Waived
Parking Fees Waived
Register now to save $300 with Early Bird Pricing.
Things to Do
Jet Ski and Pontoon Rental

Private Marina

Beachside Firepits

San Diego Attractions: SeaWorld, LEGOLAND, San Diego Zoo Safari Park, Gaslamp Quarter,

Old Town, and Balboa Park
Ready for RegoU 2019? Join us for networking and knowledge-sharing!

"I've attended all the RegoUniversity events, and it's now become THE event to attend if you do anything with Clarity. The sessions are informative, relevant, and cover just about anything you'd need from technical through functional, to administration and governance. Plus it's all about CA PPM—nothing else, and the price is amazing. 10/10"


Paradise Point Resort & Spa Details
Tucked away on gentle Mission Bay in the heart of San Diego, Paradise Point Resort & Spa features comfortable bungalow-style guestrooms amidst lush, tropical gardens, tranquil lagoons, and one mile of sandy beach next door to SeaWorld. Scattered across our 44-acre island, you'll find plenty of room to roam and relax at our Mission Bay hotel with five swimming pools, beach bonfire pits, a marina, five dining venues, an award-winning spa and endless recreation options.
Paradise Point and its amenities offer a unique San Diego resort vacation experience for both families and couples with a location that is secluded, yet centrally situated; the airport, downtown San Diego and top attractions including Old Town, the San Diego Zoo, and Balboa Park are all just minutes away from our Mission Bay shores.