Demo CA PPM (Clarity) 15.5.1 and the new Mobile App in a Rego webinar whenever you want in our on demand webinar.
New features enable easier task management and roadmapping, secure mobile login, and some new Project Management Office (PMO) reports.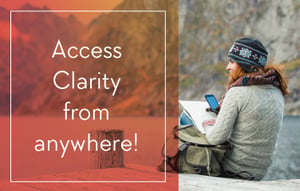 CA PPM 15.5.1 Release
The new features in the Clarity 15.5.1 release make it easier to assign, organize, and manage tasks with To-Do's, a To-Do scoreboard, and an updated Task Board layout. The release also enhances your ability to configure Roadmaps.
New 15.5.1 Features
Task Management: To-Do Feature

To-Do Item Owners and Due Dates
New To-Do Item Scoreboard

Task Board Features

New Task Grid Layout
New Project -Task Management – All Global Access Right

Roadmaps Features

Easy Access to Manage Options for Local Picklists
Import PPM Investments as Roadmap Items
Show or Hide Columns on your Roadmap board

PMO Accelerator Reports

Support for Jaspersoft 7.1
New Roadmap Timeline Report
New CA PPM Trending Report
The Clarity (CA PPM) Mobile App has been completely redesigned to work with new Clarity 15.5.1 features.
Mobile App Version 3.0
This updated version allows employees to enter time and submit timesheets with a variety of options for secure login authentication. Managers can review and approve timesheets and access some new time entry features.
New Mobile App Features
Timesheets

Employees Enter Time and Submit Timesheets
Managers Review and Approve Timesheets
New Timesheet Entry Options

Secure On Demand Portal

Secure Mobile Logins On- and Off-Site

PPM Login Options

Login by Username
Login with SSO

The latest version of the mobile app is only compatible with Clarity versions 15.5.0.1, or higher.
Watch When You're Ready

See all of these features in our on demand webinar whenever you've ready to watch.
Rego expert guides, Sara Garvey and Ross Hensel, walk us through the new features, address potential use cases, and answer questions from live webinar participants.