ServiceNow and PPM? Not something many people used to consider. Yet ServiceNow—best known for cloud software that automates processes, such as collecting approvals for a legal contract, gathering feedback on marketing materials, or requesting a new security badge from the facilities team—has quietly been enhancing its PPM capability.
Now part of the IT Business Management Suite, ServiceNow PPM has developed into a strong, legitimate PPM product.
Join Rego Consulting on March 22, 2017 at 12:00 PM Eastern for an informative webinar: ServiceNow can PPM with the Best of Them. The webinar will be hosted by Mark Lundquist, Managing Director and Doug Greer, Senior ITFM Consultant. Mark and Doug will review new PPM features and functionality, demo portions of the PPM product, and take your questions.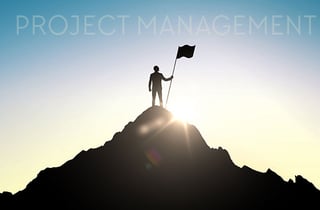 "It's likely that your company is already using ServiceNow for some part of the business," says Mark Lundquist. "Many companies are now seeing the value of utilizing the PPM product as a way to consolidate and manage ideas, demand, and projects under a single platform."
"What's really compelling," says Doug Greer, "is that the ServiceNow IT Business Management Suite now provides for Project Portfolio Management, IT Financial Management, and Application Portfolio Management, organized under a single platform. That provides a powerful, single source of data perspective to manage and to develop strategy."
If you are currently using the ServiceNow platform but have not considered the PPM product, or if you are considering ServiceNow PPM for your group, you should attend this webinar.