For more and more organizations, technology doesn't just enable the business, it IS the business—and needs to be run like a business. That's where IT Financial Management (ITFM) comes in. ITFM provides IT organizations with the solutions—strategies, methodologies, and tools— to manage the cost, quality, and value of their IT services.

So, how does ITFM dovetail into PPM? Good question, and we have the answers. Join Rego's senior consultants Dave Wachsmann and Doug Greer to learn ITFM solutions (strategies, methodologies, and tools) for managing the cost, quality, and value of your IT services.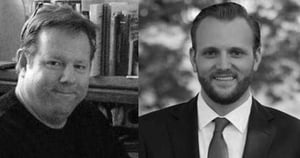 In part one of this webinar series Dave and Doug present "Where PPM Fits in ITFM" and cover key points in the following areas:
• A brief overview of IT Financial Management: what it is, what it does, how it's implemented, and the types of insight it can provide
• Rego's ITFM Practice: what our deployments look like, some real-world examples from our extensive customer base, and a quick overview of standards, best practices, and certifications
• Where ITFM and PPM meet: key roles that PPM should fill in a broader ITFM system, how ITFM augments PPM (and how it doesn't), and some typical insights that can be derived
And that's just part one . . .

Questions? Visit us at regoconsulting.com