One consistent truth we have found working with our various clients is that once their PPM platform and base processes are established, the focus turns from the fulfillment of immediate demands to long-term planning. In other words, "what is the most effective way to do our annual planning?"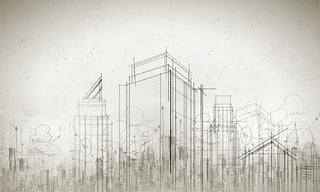 As organizations evolve in their PPM usage and begin to focus on long-term strategies, they often turn to Rego. We have considerable experience implementing Annual Planning and can share best practices gained from our various clients.
Have you ever found yourself considering these assessment questions?
How much do you trust the annual planning process to select the most strategically aligned initiatives?
Do you feel squeezed by technical debt, application sprawl, and / or resource enablement?
Are your mandates competing and potentially conflicting?
We invite you to join Eric Van Blarcum, General Manager at Rego Consulting as he discusses Annual Planning: Challenges and Opportunities for the Modern IT Organization. This webinar will be held on March 15, 2017 at 12:00 PM eastern. To register click here.
During this webinar, Eric will discuss
Annual Planning Inhibitors
Bad Practices in Annual Planning
How to bring the C-Suite, Finance, Business Leaders, and IT Staff together
Eric will also share the case study of a leading company that has over $650M in capital and $350M expenses. Their entire annual planing process was done with spreadsheets. You'll learn how a modern approach to Annual Planning significantly improved the process for this company.
In today's rapidly evolving IT organization, Annual Planning has never been more necessary. Join us to learn about the foundational improvements that are critical for your success.