The New York/New Jersey Clarity PPM (CA PPM) User's Group is one of the largest, active user groups in the nation, and we couldn't be more thrilled to have one of our Rego expert guides presenting at the May event.
Rob Greca, a certified SAFe(r) Agilist and Senior Consultant will discuss Should Your Company use the MS Project Connector with Clarity PPM? He will speak May 12, 2017.
"We are thrilled to have Rob speaking at our event," said Tammi Reel-Davis of Montefiore Information Technology and President of the NY/NJ CA PPM User's Group. "Our users have a number of pressing challenges and look forward to networking and learning from industry experts. Having Rob with us to discuss this timely topic and share his expertise is going to be wonderful."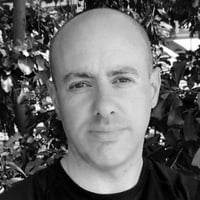 Clarity PPM provides out-of-the-box functionality and integration software for Microsoft Project. Companies often wrestle with the decision to deploy this capability. Rob will describe other companies' experience using the MS Project Connector, dispel rumors, and provide guidance on how to deploy this capability.
Rob Greca has extensive PPM consulting and industry experience leading and assisting with various strategic and transformation initiatives at all scales. With more than 15 years of experience, Rob has broad industry exposure spanning technology, financial services, retail, utilities, and pharmaceuticals. Rob specializes in large scale, enterprise-wide strategic transformations.
For more information about the NY/NJ Clarity PPM User's group please click here.
Rego Consulting, the leading PPM services provider, has helped hundreds of organizations achieve a higher return on their PPM software investment. For more information or to speak with a Rego Expert Guide please visit www.regoconsulting.com
Let Rego Be Your Guide
Join us live and in-person at RegoUniversity in San Diego Sept 29-Oct 2 and learn from the expert guides who deliver Clarity PPM and Agile services to 60% of Fortune 20 companies. Act now to save $300 on Early Bird Pricing until July 1st.
Rego also offers free health assessments, webinars, and half-day training classes for Clarity PPM on Roadmaps in the Modern UX, Power BI, Portfolio Management, and Jaspersoft.
For a full list of Clarity Services, visit regoconsulting.com.