Rego Consulting just released a new podcast, available here.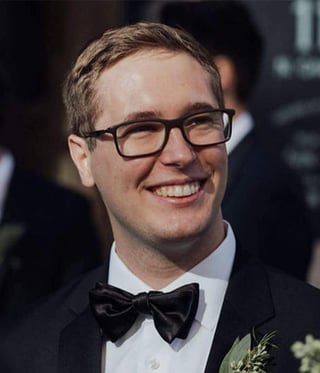 Learn about reporting strategies with Davey Zywiec, a senior technical consultant with Rego, who has been developing since he was 12-years-old. At various companies, he's taken requirements and written the code propping up unique PPM processes.
Davey takes on topics like Agile sprints, ad hoc reporting, and how to promote passion in young developers. Even non-developers will relate to his advice, which includes several strategies for creative problem-solving.
Davey is a popular speaker at RegoUniversity, the largest annual Clarity PPM (CA PPM) conference, and when he's not teaching, he likes to spend time with his new puppy. Listen to his observations here.
Also in this episode . . .
ACQUISITION | Rego Consulting Acquires Empowered Networks' Portfolio Management Line. Having trained more than 300,000 people in Project and Portfolio Management and guided more than 500 organizations through their PPM journeys—including 35% of Fortune 100 companies and 50% of Fortune 20 companies—Rego is well-suited to meet the needs of Empowered's government and commercial PPM customers.


FREE WEBINAR |Communicating the Value of Project and Portfolio Management. You know project management can deliver amazing ROI for projects and companies. But does your leadership? Or team? And how do you define the value of PPM—both personally and for your organization? Join two of Rego's senior PPM consultants, Wes McCoubrie and Jen Scarlato, as they tackle how to identify what PPM can really do for you and the strategies you can use for effective promotion.


FREE WHITE PAPER | 8 Ways to Stay Out of the Box with Clarity PPM.

Every new Clarity PPM implementation begs the question, "How much configuration do we need?" And it's not just new companies asking. We have many customers with established environments who turn to Rego Consulting with a similar question: "Are we over-configured? The environment feels out-of-control." With the help of Rego Guides Wes McCoubrie and Jerry Dolak, we'll review When, Why & How to Stay Out-of-the-Box with Clarity PPM.

LARGEST Clarity PPM USER CONFERENCE | Join RegoUniversity April 22-26, 2018
If Clarity PPM is your tool of choice, then chances are good that you've either heard about RegoU or been an attendee. And once an attendee, always an attendee. Here are five reasons you can't miss this PPM conference.
We're covering all this and more in Episode 6 of The PPM Podcast, available here.
The PPM Podcast is hosted by Steve Winchester and Camille Pack and produced by Michael Murdock. We hope you enjoy listening to this episode as much as we enjoyed making it!
Questions, comments, or a favorite movie? Shoot us an email at podcast@regoconsulting.com